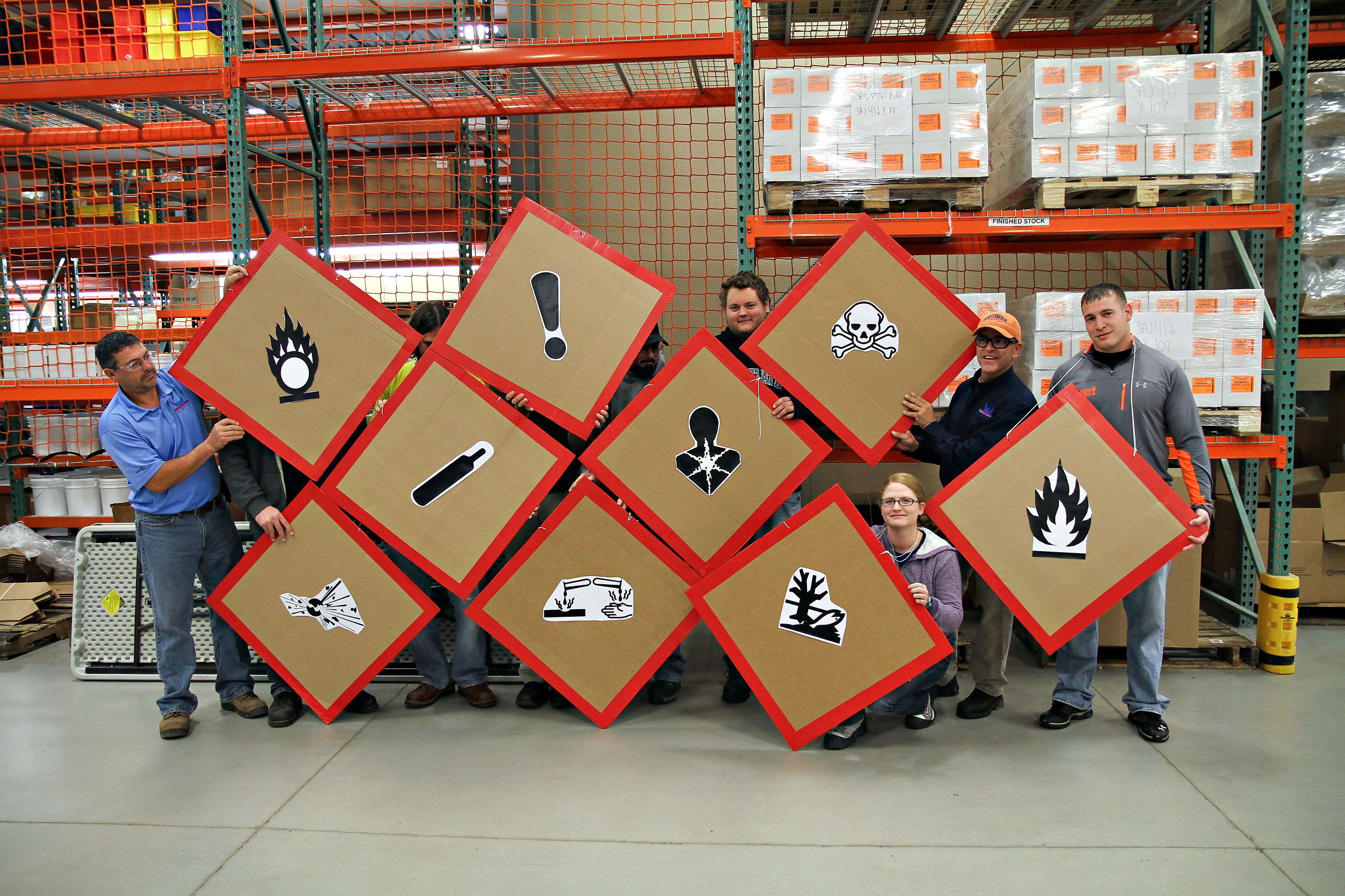 Efficient - Versatile SDS Management Software
Hazardous chemical substances and mixtures are likely to cause fires, explosions, pollution and endanger workers health, safety or life if ingested, inhaled or in contact with eyes or skin.
Health and safety laws and regulations specify that employers are responsible for informing employees on the hazards of these products and taking the necessary preventive actions against accidents and occupational diseases in the workplace.
Employers have the obligation to make the safety data sheets (SDS) of the hazardous products used in their plants available to their employees.
Intuitive, User Friendly Dashboard
SDS-BOX' main dashboard displays all your SDSs in alphabetical order.
SDS-BOX' main dashboard provides an overall view of the classification, hazards, signal words, hazard symbols, PPE and all relevant EH&S information on each hazardous chemical used and stored in each of your divisions, facilities, departments, laboratories, cabinets, etc. 
By providing real time information on hazardous materials in the workplace, SDS-BOX is a major corporate OH&S information and prevention asset.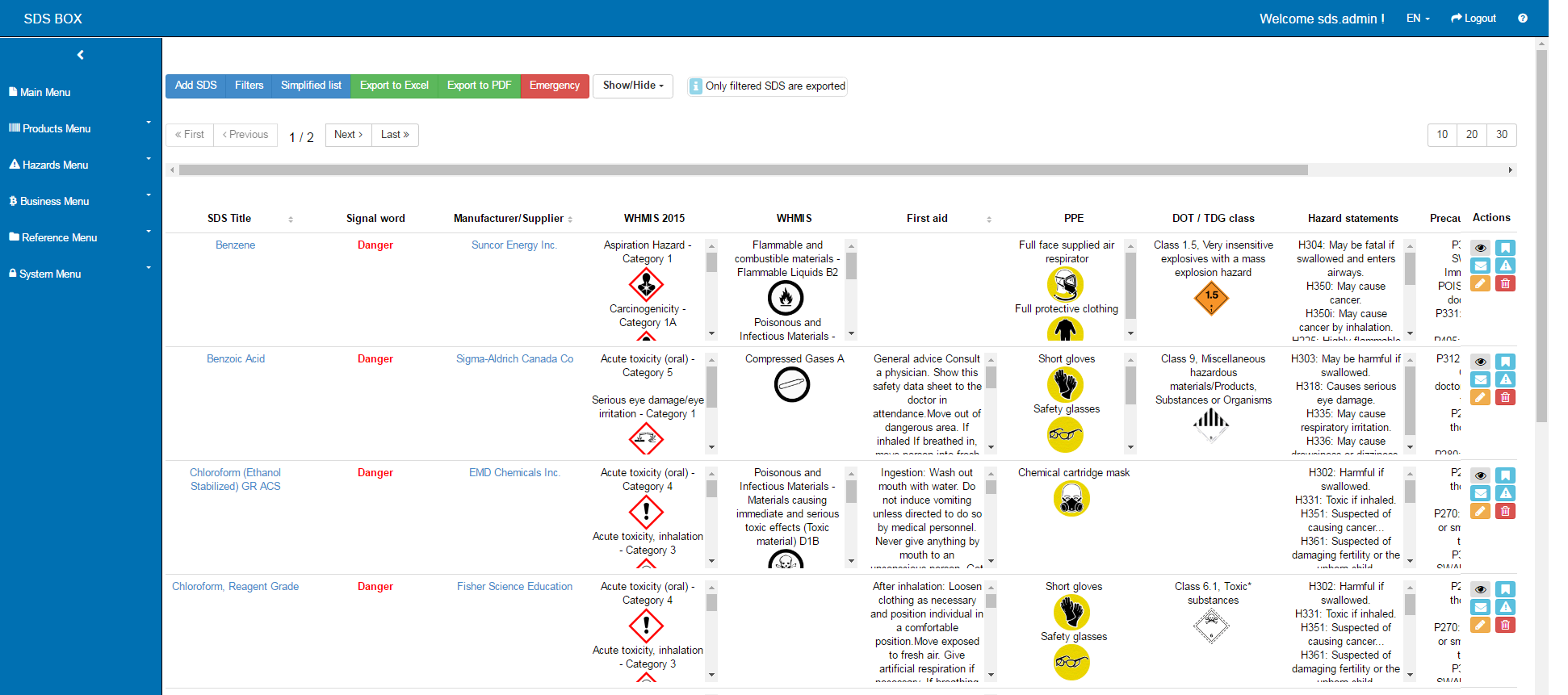 Chemical Hazard Prevention and Control
SDS-BOX provides immediate access to information on the required personal protective equipment and precautions for each task involving the handling of hazardous materials, thus maintaining and improving the overall safety of the workplace.
SDS-BOX provides workers the capability of evaluating the chemical and biological risks in the workplace, through the disclosure of signal words, hazard symbols, hazard statements and precautionary statements.
Disclosing the preventive measures recommended in the SDSs allows SDS-BOX to take the necessary action to improve or maintain the quality of the workplace environment.
Document Management, Emergency Response, EHS Training...
Emergency contacts - firefighters, hospitals and clinics, poison control centers, insurance, etc.
Emergency response plans and procedures for each and every of your facilities.
EHS training documents, photos, videos, presentations, etc.
Specific corporate procedures and policies - e.g. confined space procedures, PPE, etc.
References to manufacturers, regulations, regulatory bodies, compensation boards, etc.